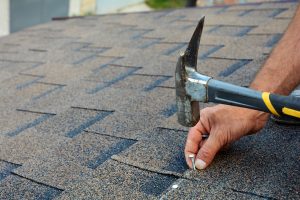 Constantly exposed to harsh weather and extreme elements, your roof simply can't last forever, regardless of its type. Though it is one of the most durable building elements of your home, it is vulnerable to storm damage and daily wear and tear. Unfortunately, a damaged roof often leads to extensive structural issues if not addressed in a timely manner.
Specializing in the repair, replacement, and new installation of residential roofing systems, our skilled and experienced roofers are known for their ability to quickly troubleshoot problem areas and diagnose damage to any type of roof.
Backed by years of experience, our crews have the knowledge and expertise you should expect from your local roofing company, and are able to provide a quick and affordable solution to your roofing needs. Here are the services we offer our clients:
At Renu Roofing, we specialize in the repair, replacement, and new installation of all types of residential roofing systems, including:
Asphalt shingle
Metal
Stone-coated steel
Slate
Rubber slate
Clay and concrete
Built-up tar and gravel
If you've recently noticed signs of a leak, or curled, cracked or missing shingles, it may be time for a professional roof inspection. Detecting hail, storm, or moisture damage, as well as outdated and worn shingles and other elements, we provide a detailed estimate for repair or replacement that passes the needs and expectations of your insurance company.
Contact the Renu Roofing team now to schedule your no-cost, no-obligation roof assessment and project estimate now.